Print and export your scores
Discover here how to print and export your sheet music created on Flat.
Export your score
Flat allows you to easily export your sheet music in different formats:
PDF: High-quality vectorial file to print or share.
MusicXML: A standard format to open and save your creation between different music notation applications. We support compressed and plain MusicXML.
MP3/WAV: Save the generated audio file from our playback.
MIDI: Export your score to open it with a DAW/Sequencers.
Soundtrap: In 1-click, open your score as a MIDI track on the online DAW Soundtrap.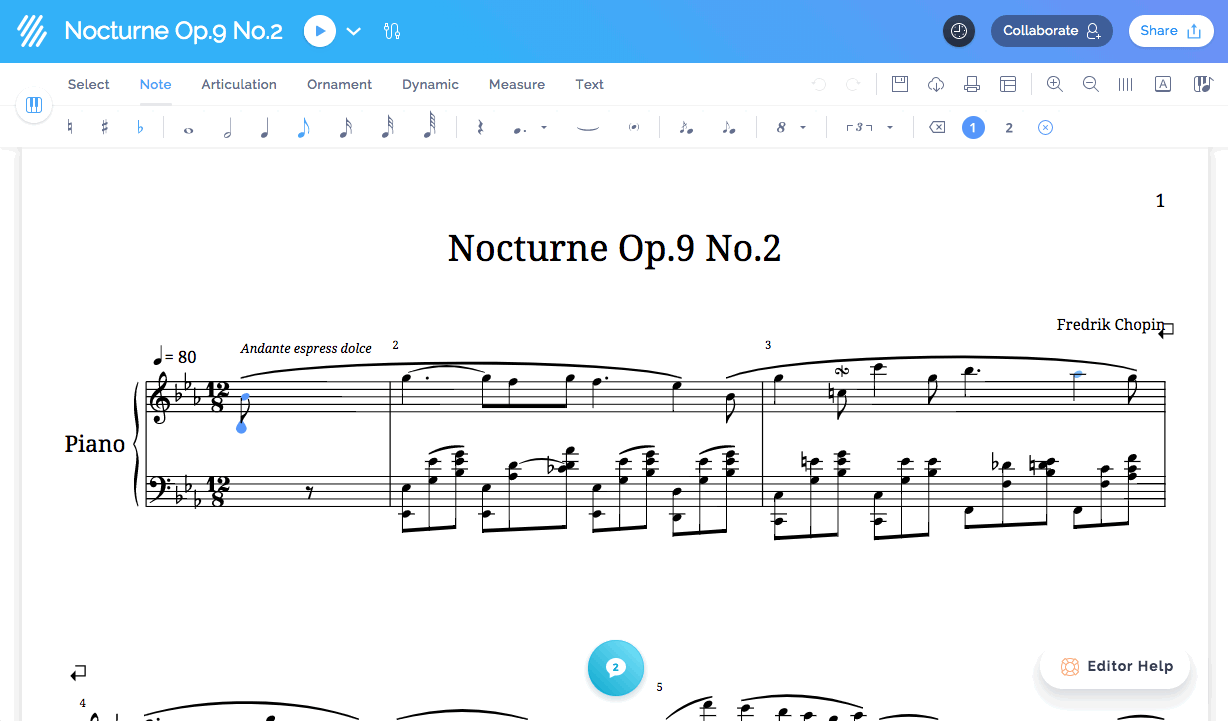 Print your score
To print a music score, click on the print icon. Optionaly you can select specific parts or adding some options like multi-measures rests.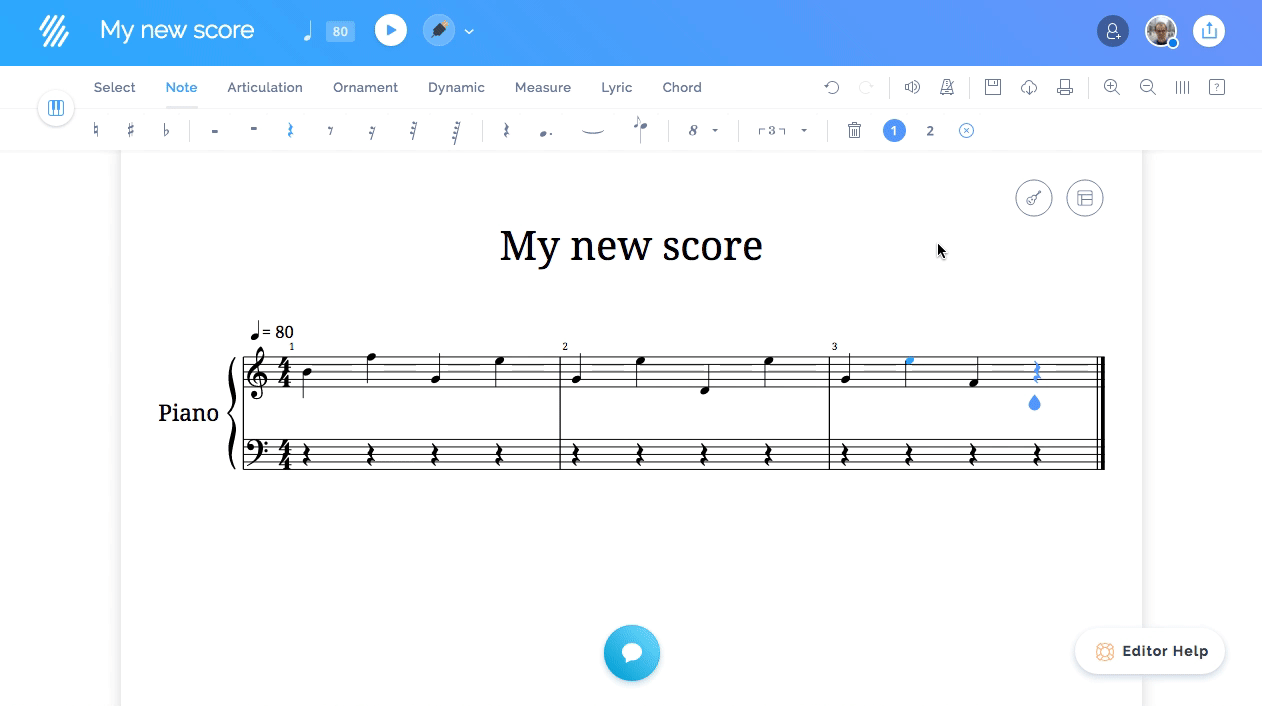 Print individual parts
To print a single part, click on the print icon and choose "Parts & Options". You can choose the single part or the set of parts that you want to print together.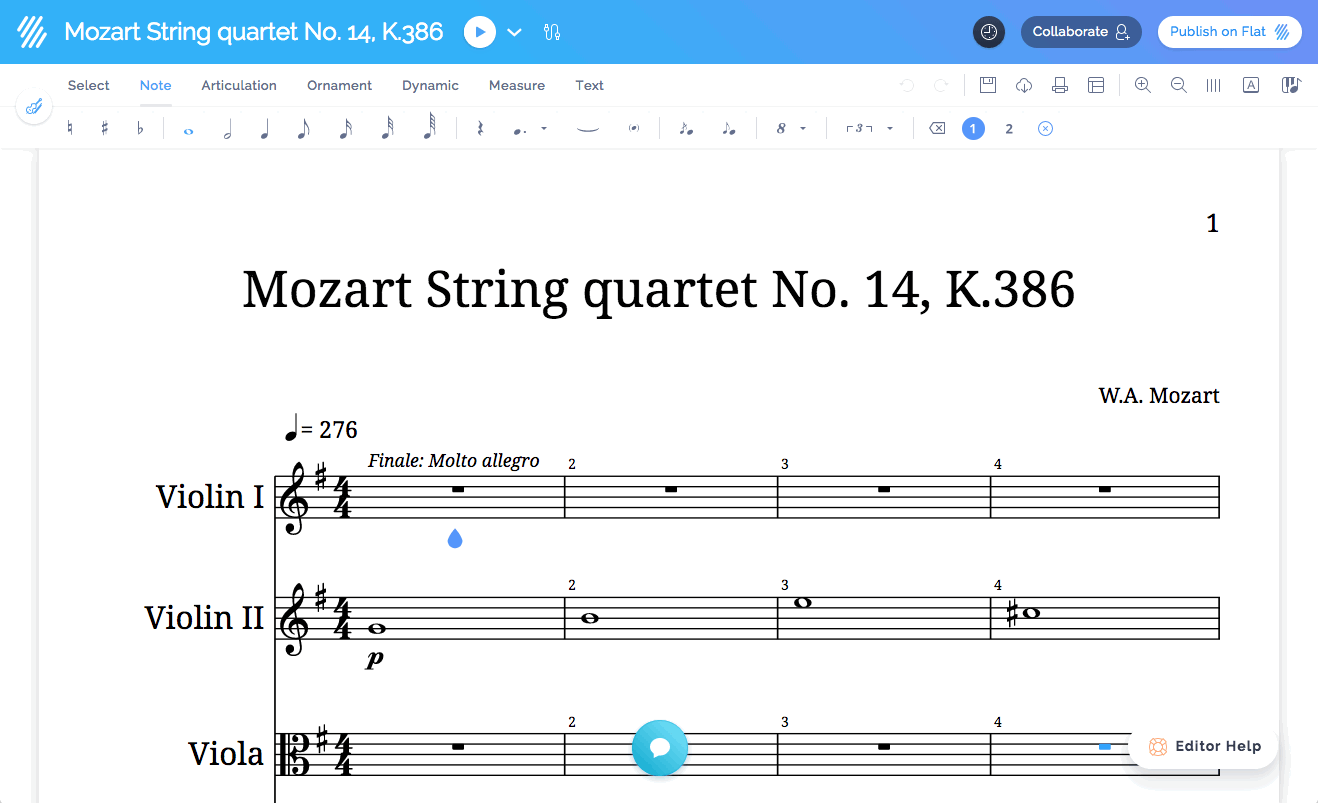 Individual parts with multiple measure rests
On Flat, Multi-measures rests are automatically added when exporting or printing single parts. Just enable the option before launching the print job.