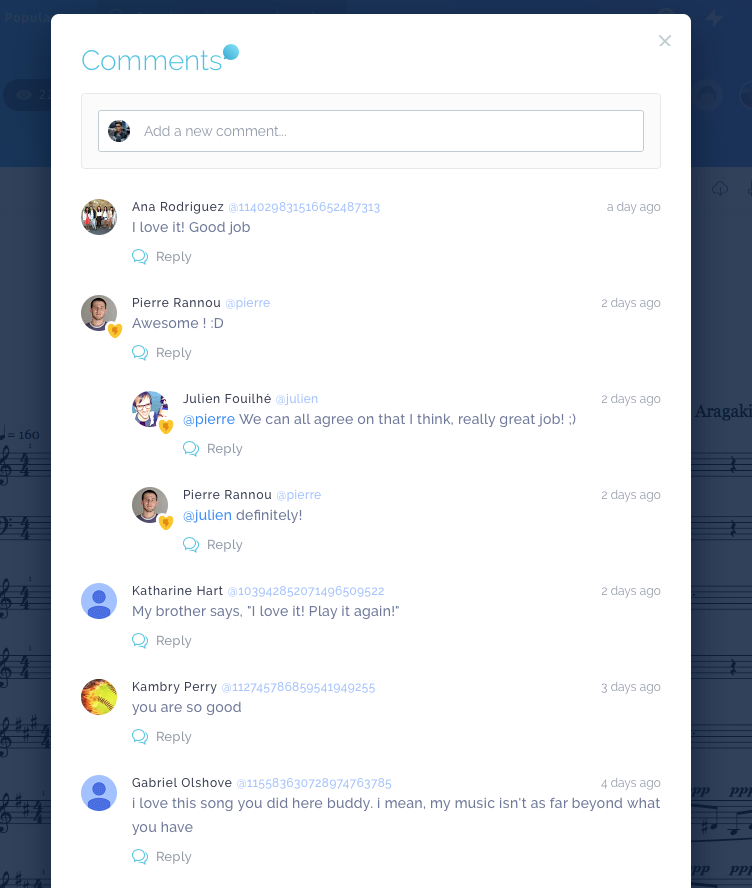 Hi everyone!
We just updated the comments system on Flat! The whole interface has been improved to make it clearer and easier to use.
But we didn't stop there !! We also added
2
major features to it.
The ability to Reply to someone else's comment.
The ability to mention someone in a comment by typing @ followed by someone's username.
I hope that you will like it !!
Do not hesitate to give us
your feedback
.
Thank you for your support, have a nice day.
PS: As you may know, we introduced our premium offer Flat Power with a life long discount of 20% off for those who would subscribe within the first month. However this offer is only available until Sunday, May 29
.
Check out Flat Power now