Hey everyone,
We just updated our search engine with several improvements both on the user interface and the results.
Regarding the search results themselves we now use both popular scores and search scores to provide the best results possible and display first the relevant scores loved by our community.
In term of display, when we only find results in scores or in profiles, we now display them using the whole width of the result page, thereby providing you the best view possible.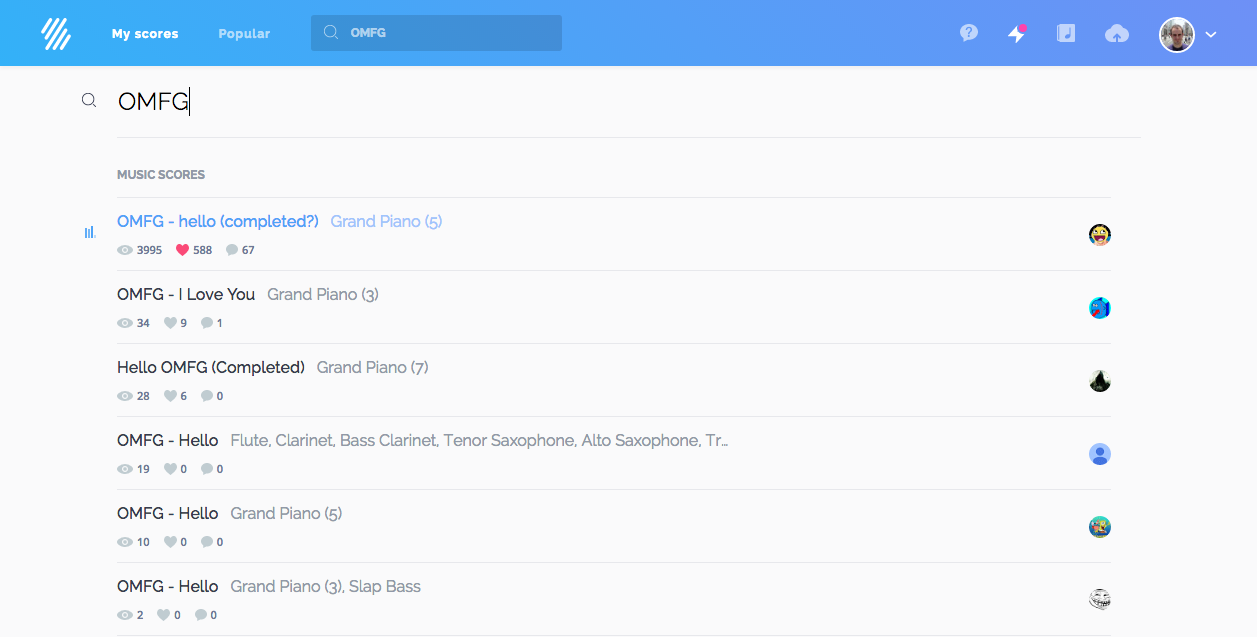 I hope you will appreciate this update, please let us know your feedback!