Hey there,
We recently announced an update of our Google Classroom and Google Drive integration. Today I'm glad to announce that for all of our Flat for Education users, the new submissions created with Flat (by creating a score or clicking on "Turn in" in our editor) will now automatically link the corresponding Drive files (instead of simple links to Flat).
When reviewing submissions, teachers have now access to these submissions on their Drive class folder, just like submissions made with other Google Docs files: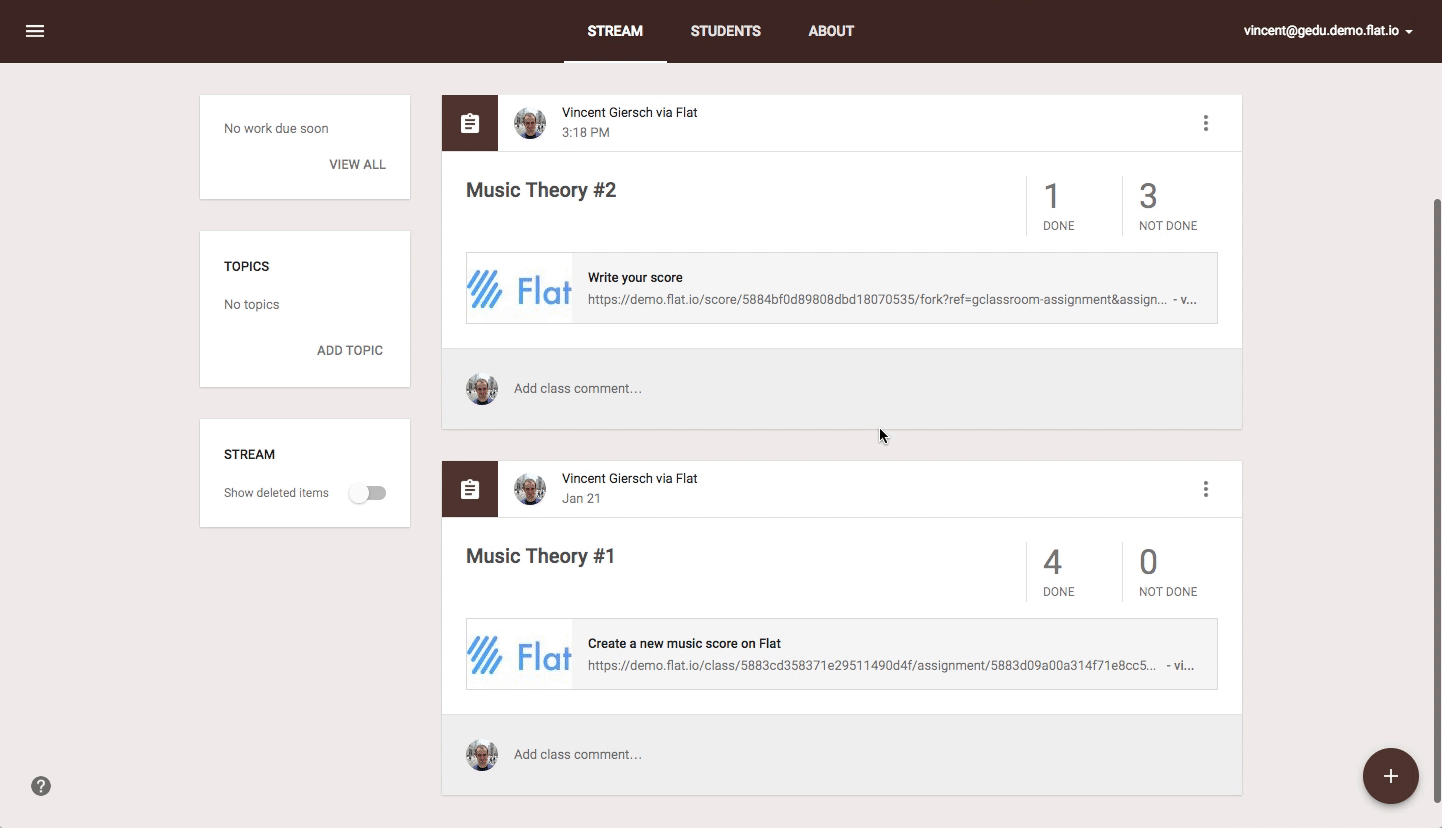 Please let us know if you have regarding this update, we will happy to read you!